Medrud's second HR lifts Loyola


Kristen Medrud
(Loyola photos)
© East County Sports.com
CLEVELAND (4-14-09) — Former Santana High standout KRISTEN MEDRUD slugged a pair of home runs, including the game-winner in the 9th inning, powering Loyola University Chicago past host Cleveland State, 3-2, in a Horizon League ballgame Friday (Apr. 10).

Medrud batted 3-for-4 and scored all three Loyola runs, giving the Ramblers (20-12, 8-2 Horizon) their 20th victory of the season, just two short of their season total for 2008 with 18 contests remaining.

Medrud walloped her third home run of the season over the fence in right center in the 4th, extending the Ramblers' lead to 2-0. The host Vikings struck back immediately in the bottom half of the inning however, tying the contest on Amanda Houchin's two-run homer.
Neither team was able to generate much offense the rest of the way until Medrud stepped to the plate with one out in the top of the ninth and deposited Amanda Macneko's offering over the left field fence for the game-winner.

Medrud, a first baseman, is batting .250 this year, ranking among the leaders in every power category, including homers, RBI and slugging percentage.

Loyola advanced to within 1 1/2 games of Cleveland State, with Illinois-Chicago (7-1) the leader in a close Horizon pennant chase by percentage points.
---

Jesse Peterson
(CSUEB photo)
Griffins alum Peterson honored
© East County Sports.com
HAYWARD (4-12-09) — Cal State University East Bay senior Jesse Peterson, an alum of Grossmont College, was selected as the California Pacific Conference women's fastpitch pitcher of the week for the period from Mar. 30 thru Apr. 6.
Peterson struck out 23 batters in four games, helping the Pioneers move into third place in its final season in the Cal Pac (NAIA); the school joins the NCAA Division II California Collegiate Athletic Conference in 2009-10.
During the week, Peterson recorded hits and RBI in all six contests, batting a solid .529 (9-for-17). Her hitting streak reached nine games before finally ending on Apr. 10 against Bethany.
For the season, Peterson owns a 9-9 record with a 2.30 earned-run average. She is also the runaway CSU East Bay leader in batting with a .348 average; the next closest Pioneer is at .282.
---
Seymour delivers Dordt

© East County Sports.com
SIOUX CITY, Iowa (4-9-09) — Former Christian High standout SARAH SEYMOUR delivered the game-winning hit Wednesday (Apr. 8), helping visiting Dordt College to a 7-4 triumph over Dakota State.

Sarah Seymour
(Dordt photo)

Coming up with the bases loaded, Seymour lined a basehit to center for the go-ahead run, but when the ball was misplayed, another runner came home for a 6-4 advantage.

The Defenders (13-17), which opened the season with a 6-17 mark, have now won seven straight contests thanks to Seymour – the school's longest win streak since 2002. It's also a nice turnaround for a program which went 6-31 prior to Seymour 's arrival. During the winning streak, Seymour is batting a cool .600 (15-for-25) with 7 runs and 9 RBI.

Seymour, a sophomore first baseman, leads the ballclub with a .361 batting average. The left-handed hitter also paces the team in home runs, triples and total bases, and is second in doubles and RBI.

Dordt currently is in 5th place in the 13-team Great Plains Athletic Conference (NAIA), just two full games behind front-running Morningside College (Iowa).

At Christian, Seymour was a 2-time team MVP, earning a 2007 first-team All-East County berth after batting .378 as a senior.

Failla has Chico winning

© East County Sports.com
TURLOCK — Former Santana High standout RACHEL FAILLA recently lifted Chico State to five consecutive victories at the Mizuno Tournament of Champions, held at Pedretti Park on Apr. 3-5.

Rachel Failla
(Chico St. photo)

Failla, a freshman first baseman for the Wildcats, batted a team-leading 368 (7-for-19) at the event, posting victories over Northwest Nazarene, Saint Martin's, Central Washington, Western Washington and Western Oregon. The Wildcats (16-29) fell to nationally-ranked Grand Canyon in the final tournament ballgame.

For the season, Failla has started in 41 of 45 games as one of seven freshmen playing for Chico State. She owns a current batting average of .258, leading the team in home runs and in fielding percentage.

Balough sisters to play
for first place in SSAC

© East County Sports.com
CLEVELAND, Tenn. (4-10-09) — The championship of the NAIA Southern States Athletic Conference will be on the line Tuesday (Apr. 14), when first-place Shorter College of Georgia comes to town to meet second-standing Lee University, which features former Santana High sister combination of DANIELLE and BRITTY BALOUGH.

Shorter, ranked 12th, leads Lee's 19th-ranked Flames (23-9) by one game entering the doubleheader, with both ballclubs riding hot streaks.

Danielle (left) and Britty Balough
(Lee University photos)

Shorter (27-9) recently established an NAIA narional record by going 45 consecutive innings without allowing a run. However, Lee has kept pace, winning 15-of-17 ballgames – including an 11-game win streak – to overcome an 8-7 start to the season.

Danielle Balough is batting a solid .387 to rank third on the ballclub, starting in 28 of the Flames' 32 outings. She rates second in total hits and doubles.

Meanwhile, Britty Balough, a freshman and the heir-apparent to starting pitcher Johana Gomez of Venezuela , is keeping up with her veteran teammate. Balough leads Lee in innings pitched, owning a 7-4 record and a 2.87 ERA, including eight complete games.

And when not pitching, she has contributed with the bat, to. Included was Thursday's (Apr. 9) doubleheader sweep at Brewton-Parker College Mount Vernon, Ga.). In the second game, Balough registered a pair of basehits worth three RBI, while also scoring twice.
---
Samantha Beasley
(SDSU photos)

Beasley tabbed MWC pitcher of the week
Sophomore earns third honor of the season

© East County Sports.com
COLORADO SPRINGS, Colo. (4-8-09) — There is more than one pitcher earning recognition at San Diego State this season.

While baseball's STEPHEN STRASBURG is a leading candidate as the nation's top player with a long list of national and conference player of the week honors, Aztecs softball pitcher SAMANTHA BEASLEY is quickly catching up.

Beasley, a sophomore out of Steele Canyon HS, earned her third Mountain West Conference pitcher of the week citation. A righthander, Beasley went 2-0 in two appearances with a 0.50 ERA over 14 innings. She struck out 23 and allowed just two walks for an impressive 11.5 strikeout-to-walk ratio. Beasley gave up seven hits, five of them singles, and one run, allowing her opponents to hit .140.

On Wednesday (Apr. 8) at USD, Beasley tossed a 2-hit shutout, striking out 10 batters. Both Toreros hits were singles, with no runner advancing past second base.

Against UNLV in the MWC opener on Saturday, Beasley had 13 strikeouts – the second-most in her career – and walked none over seven innings. She allowed five hits, three of them to Marissa Nichols, and one run. Beasley got out of a major jam in the 5th inning with two runners in scoring position and one out by getting a popout and a strikeout on a 12-pitch at-bat.

On the season, Beasley is 12-9 with a 1.91 ERA over 139 innings, and leads the MWC in innings pitched, strikeouts (174), saves (4) and appearances (29, tied-first). She is striking out 8.76 batters per seven innings in 2009, the most in school history. With at least 14 games to go in the season, Beasley also ranks fourth in saves and opponents average (.196), sixth in strikeouts and tied for seventh in solo shutouts (since 1999) (5).

The Aztecs (25-13, 2-0 MWC) are receiving votes in both the USA Today/NFCA and the ESPN.com/USA Softball polls. SDSU had won seven straight games, and 20 of their last 25 contests.
---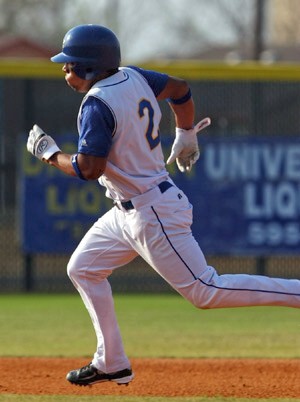 Former ECVHS standout Clifton Thomas (2) jogs
around the bases following his second home run
of the ballgame against Tarleton State.
(Texas A&M-Kingsville courtesy photo)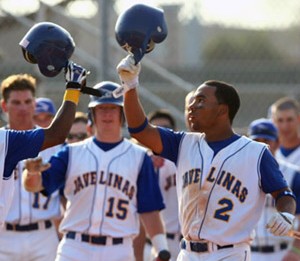 Former ECVHS standout Clifton Thomas (2)

celebrates yet another home run on Mar. 29 for

the Javelinas of Texas A&M-Kingsville. Thomas

batted 2-for-4 with six RBI.

FULL STORY HERE.

Thomas transforms into power hitter

© East County Sports.com
KINGSVILLE, Texas (4-5-09) — It's hard to believe that former El Cajon Valley High standout CLIFTON THOMAS, who fell one short of the CIF-San Diego Section record for stolen bases in 2006, is developing into a power hitter.

Nevertheless, Thomas slugged a pair of home runs in the first game of a doubleheader Saturday (Apr. 4), powering Texas A&M-Kingsville to a split with Lone Star Conference rival Tarleton State at Nolan Ryan Field.

In the first inning, Thomas struck for a leadoff home run to right field. An inning later, who went to right-center with a 2-run shot.

In the second game, Thomas "returned" to his high school ways, when he registered a stolen base and a sacrifice fly. The centerfielder finished the doubleheader batting 5-for-9, with four runs and four RBI for the Javelinas.

For the season, Thomas is batting a solid .338, leading the ballclub with 8 homers. He also is tops in extra-base hits, second in RBI, and third in doubles. Oh, yeah, he also leads in stolen bases, too.
---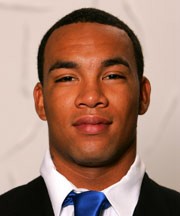 Clifton Thomas
(TA&M-K photo)
Thomas starts big in Lone Star Conference
© East County Sports.com
KINGSVILLE, Texas (2-20-09) – Former El Cajon Valley High and Grossmont College standout CLIFTON THOMAS isn't the "Lone Star" for Texas A&M-Kingsville. The Javelinas are off to a quick start thanks a variety of community college transfers from the West.
Thomas topps the list, keying an early rally with a towering 2-run homer and also slugging a double, powering Kingsville to an 11-3 triumph over East Central University in a Lone Star Conference contest at Nolan Ryan Field.
Thomas' double came in the 1st, scoring on a basehit by Philip Johnson. An inning later, Thomas hit his homer to straightaway centerfield for a 5-0 lead. In the third, Luis Diaz (Cypress College) hit a sacrifice fly, followed by an RBI triple by Will Mettlach.
Later, Thomas Miller (Western Nevada CC) slugged a lead home in the 5th for a 7-0 lead.
For the contest, Thomas scored three runs and drove in a pair for the defending conference champions. He ranks second on the ballclub in extra-base hits, while leading the conference with a perfect 5-for-5 in stolen base attempts.
Thomas earned First Team all-East County honors as a junior and senior. He was named First Team all-San Diego during his senior year. He set an East County record for stolen bases in a season (50) and led the county in batting average. He was drafted in the 46th round by the Texas Rangers in 2006.
In addition, Thomas earned First Team all-East County and all-San Diego honors in football as a senior with 92 pass receptions.
---
UPDATE - Chaps alone in First Place
LUBBOCK, Texas (4-5-09) – The only thing close in No. 1 Lubbock Christian's ballgame at No. 21 University of Science & Arts of Oklahoma was the program records the Chaparrals nearly set Saturday (Apr. 4).
The Chaps were a home run shy of tying a school single-game record for homers, as they used seven home runs to defeat USAO 20-1 in a game shortened to seven innings by run rule in sweep a 3-game Sooner Athletic Conference road series at Bill Smith Ballpark.
The Chaps are now in sole possession of first place in the SAC because No.2 Oklahoma City University lost at home to Oklahoma Baptist University 7-5.
Blondin hits cycle for No. 1 Chaps
© East County Sports.com
ABILENE, Texas (4-1-09) — Former Grossmont College standout ROSS BLONDIN became the first player in Lubbock Christian University history to hit for the cycle Tuesday (Mar. 31), going 4-for-6 to power the Chaparrals to a 13-6 triumph over host Hardin-Simmons at John J. Hunter Field.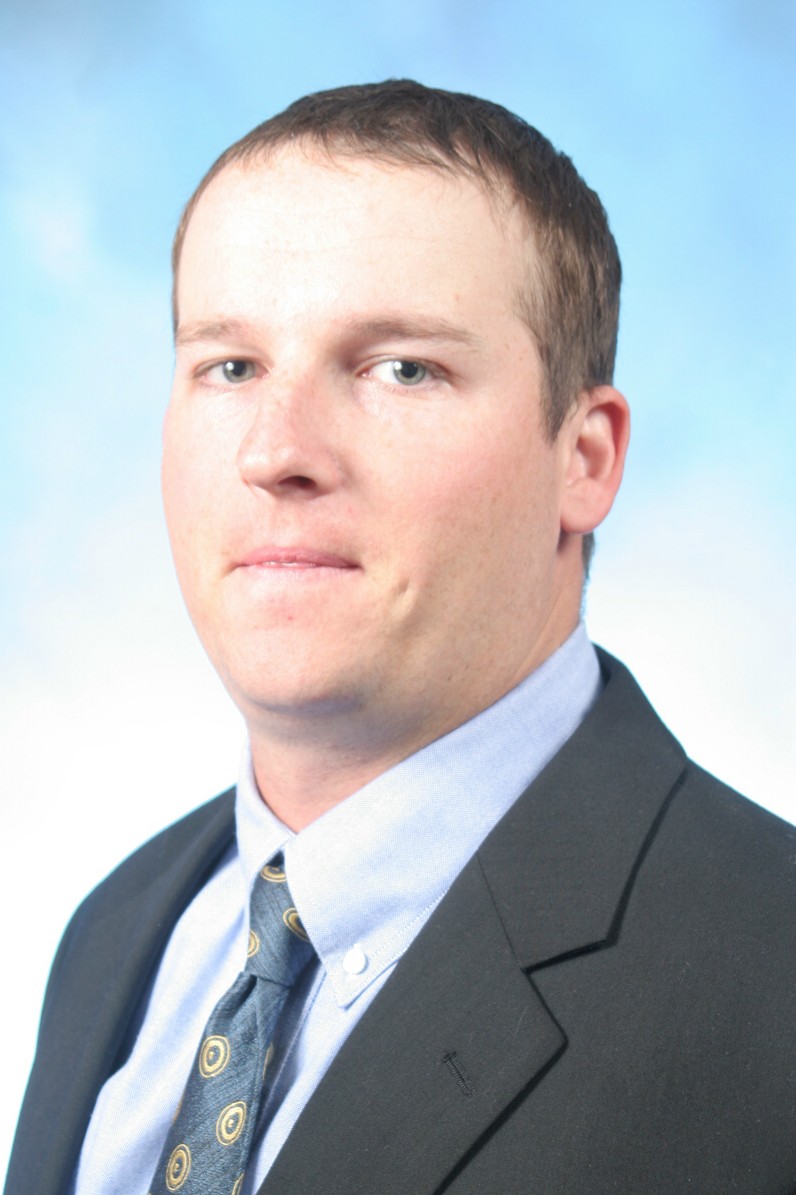 Ross Blondin

Blondin opened his cycle sequence with a 1st-inning, 2-out solo homer, his team-leading 16th of the season.

He later added a line double off the top of the right-centerfield wall to drive home two more runs in the 3rd. An inning later, he went down the right-field line for a triple, then completed the feat with a lead single in the 8th.

For the contest, he produced four runs and three RBI.

Blondin, who has started in all 34 games at third base, is second on the team with a .446 batting average and a massive .962 slugging percentage.

The Chaps (30-4), ranked first in the nation in the NAIA, have now won four straight contests. They are tied for lead in the Sooner Athletic Conference with a 13-2 record. FULL STORY HERE.
---
Adame, Gemar, gain big win for No. 5 Dickinson State
Vanessa Adame

Kyrstin Gemar

Game Action Photos HERE
(Slideshow by Lenny Gemar)
© East County Sports.com
DICKINSON, N.D.. (3-31-09) — Former East County standouts VANESSA ADAME (Steele Canyon HS) and KYRSTIN GEMAR (Grossmont College) have lifted No. 5-ranked Dickinson State University to the top of the Dakota Athletic Conference standings after each registered key hits over the weekend.

In the final game in a 4-game series sweep of visiting Mayville State (N.D.), the Blue Hawks received a game-tying basehit by Adame in the bottom of the 7th inning. Gemar later recorded the game-winner in the 9th with a pinch-hit basehit in a 9-8 triumph to complete the sweep.

"Kyrstin is a big stick in our lineup and we're going to count on her for a lot of things," said head coach Guy Fridley. "We're just fortunate enough to have somebody like her to call upon to come off the bench and get a big hit."

Meanwhile, Adame batted 5-for-6 with three RBI in the contest. Both former East County players also went 2-for-3 in the first game of the Mar. 29 doubleheader, a 13-0 victory, as Blue Hawks pitcher Sara Jane Webster tossed a no-hitter.

Dickinson State sports a record 17-3 this season (4-0 DAC), including a 2-0 victory over Cal State San Marcos at the Tucson Invitational on Mar. 21.
---
Phillips ranks among national leaders

© East County Sports.com
ORANGE (3-28-09) — Former Grossmont High standout TRISTIN PHILLIPS is tearing up NCAA Division III pitching as a senior for perennial power Chapman University.

Phillips, in fact, ranks second nationally with 48 hits and is tied for fourth in the nation with 42 RBI.

In his last two games – against Claremont-Mudd on Friday (Mar. 27) and Sunday (Mar. 22) versus Occidental – Phillips pounded four home runs and drove in a dozen runs for the Panthers (17-6).

Phillips also tops Chapman in batting average with a .478 mark and 7 home runs.

He trails only Javier Arrieta of Sul Ross State (Texas) for the NCAA Div. III lead in hits (51). The RBI race is a little more jammed up as three players are tied for first with 44 runs driven in.

Nasser, Broncos fall to record-setting Findlay

© East County Sports.com
SPRINGFIELD , Mass. (3-29-09) — The dream run for former Cuyamaca College basketball standout DAHIR NASSER and his West Regional champion Cal Poly Pomona Broncos is over. But if you're going to lose, you might as well do so in memorable fashion.

Findlay University of Ohio became just the fourth team to finish undefeated since the NCAA Division II tournament began in 1957 after Tyler Evans hit a long 3-point shot at the buzzer to claim the crown, 56-53 in overtime. The Oilers finish with a perfect 36-0 slate.

For Evans, a senior reserve guard, it was his only basket on the afternoon, televised nationally on CBS from MassMutual Center.

Cal Poly Pomona (25-8) was trying to become the first unranked team to win the tournament since North Alabama in 1979. The Broncos overcame a 14-point deficit in the second half, and led 41-40 when Larry Gordon (17 points) hit a 3-pointer with 5:30 left in regulation, capping a 19-4 run.

Nasser, who moved up the ranks to become a starting guard late in the season, played 32 minutes and scored just 2 points, yet led the team in assists.
FULL GAME STORY HERE

Former Cuyamaca basketball player on TV

© East County Sports.com
POMONA (3-27-09) — Former Cuyamaca basketball player DAHIR NASSER and his Cal Poly Pomona (West Regional champions) basketball team are playing No. 1 ranked Findlay of Ohio (Midwest Regional champions) in the NCAA Division II Elite Eight national championship game on Saturday (Mar. 28) at 10 a.m.

The game will be televised from MassMutual Center in Springfield, Mass., by CBS Sports (Channel 8).

A 6-foot-1 junior, Nasser (No. 5) is listed as a probable starter for the Broncos. He is averaging 5.6 ppg and 2.6 rpg. Nasser was a first-team All-Pacific Coast Conference player for the Coyotes during the 2007-08 season.

CSU San Marcos receives East County boost

CSU San Marcos

Alyssa
Dronenburg

Brenna Sandberg

© East County Sports.com
TUCSON, Ariz. (3-27-09) — A pair of former East County softball standouts lifted Cal State San Marcos to a successful weekend at the Tucson Invitational. Included were Helix High alum ALYSSA DRONENBURG, the CIF Division I Player of the Year, and former West Hills High pitcher BRENNA SANDBERG.

Dronenburg, who was also a first-team All-San Diego CIF selection by the media last season, registered two strong games at the event last weekend (Mar. 20-21).

Against Trinity Christian, whe posted a perfect 4-for-4 with four RBI at the plate, including a walkoff, 3-run triple to invoke the run rule in an 8-0 triumph. She later went 2-for-4 with a pair of RBI in a 15-6 pasting of Mayville State.

Meanwhile, in a second game with Trinity Christian, Sandberg, a sophomore, tossed a 2-hit shutout in a complete-game effort. She struck out 7 without issuing a walk, as the Cougars extended their winning streak to five straight games.

Cal State San Marcos (20-14 overall) plays Friday (Mar. 27) at USD in a 4 p.m. doubleheader, then host Vanguard in a Saturday (Mar. 28) twinbill starting at noon.

Diaz Update - TERESE DIAZ, the former Helix High standout, currently ranks 5th in the nation in strikeouts among NCAA Division I freshmen. Overall, the University of Buffalo pitcher is tied for 22nd at 9.3 strikeouts per every 7 innings (thru games of Mar. 22) according to the most recent NCAA statistical update.
---
This championship is Precious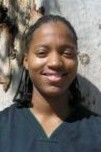 Previous Robinson
© East County Sports.com
SALINA, Kan. (3-24-09) — Former Mount Miguel standout PRECIOUS ROBINSON helped lead Central Arizona College to a 35-0 record and the National Junior College Athletic Association's Division I women's basketball championship. The Vaqueras defeated Jefferson College of Hillsboro, Mo., 78-71 on Saturday (Mar. 21) in the championship game.
Robinson, a 6-foot-1 sophomore, scored 19 points and grabbed 13 rebounds against Jefferson, which suffered its first loss in 35 decisions.
It was the fourth NJCAA national championship for Central Arizona of Coolidge, which defeated Middle Georgia 83-66, Shelton State (Tuscaloosa, Ala.) 78-58, and Kaskaskia (Centralia, Ill.), 89-54.
Robinson averaged 15 points and 11.2 rebounds in the championship tournament.
---
Top o' of the mound

O'Sullivan: 7 shutout innings
for first collegiate victory
© East County Sports.com
SAN DIEGO (3-18-09) — Sometimes it's good to be a little bit Irish. No doubt it would be nice to have an Irish moniker if one were pitching on St. Patrick's Day.
That combination was a perfect fit for San Diego State freshman right-hander RYAN O'SULLIVAN, who picked up his first collegiate victory as the Aztecs blanked Kansas 1-0 Tuesday (Mar. 17) night at Tony Gwynn Stadium.
Making his fourth collegiate start, O'Sullivan turned in his best performance of the season as he allowed just three hits over 7 innings with a walk and a strikeout.
After giving up a pair of hits in the 1st, O'Sullivan – a Valhalla high graduate – settled in and retired 12 batters in a row from the 2nd through 5th frames before giving up a leadoff single in the 6th. His excellence was rewarded with a victory as he evened his season record at 1-1.
The Aztecs improved to 12-6, while Kansas fell to 10-6.
---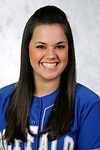 Terese Diaz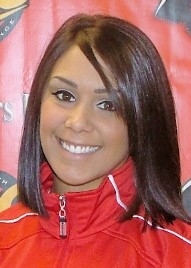 Kimmie Hayden
College Softball Notepad
© East County Sports.com
A series of notes on former East County softball players at 4-year schools:
Buffalo's Terese Diaz
BUFFALO, N.Y. (3-17-09) – Former Helix High standout TERESE DIAZ made her opening week in college a successful one. The Bulls freshman was a Mid-American Conference honorable mention selection for pitcher of the week honors after posting a 2-0 mark at the K-Club Classic at Kennesaw State.
The frosh right-hander picked up complete-game wins over Drexel and Memphis, striking out 19 in 16 innings of work. At the plate, she batted .286 and knocked in a pair of runs.
Memphis' Kimmie Hayden
MEMPHIS, Tenn. – The playing career for former Valhalla High standout KIMMIE HAYDEN may be over, but not her softball career. After leading the Tigers in batting (a .311 average – third-highest in school history) as a junior for the Tigers in 2008, surgeries on both shoulders ended her stint as a 3-year starting catcher.
However, while Memphis was kind enough to keep her on scholarship for her senior year – afterall, she set more than a dozen school records in three seasons with the Tigers – Hayden is now serving as an assistant coach at crosstown Christian Brothers University, an NCAA Division II program. The Lady Bucs are off to a 10-6 start, the school's best this decade.
Jodie Schmehr

Taylor Kelly

Seattle's Jodie Schmehr
LOS ANGELES – Former Valhalla High standout JODIE SCHMEHR helped advance Seattle University to the title game of last week's Marriott L.A. Westside Classic at Loyola Marymount's Smith Field.

Schmehr, the RedHawks' starting second baseman as a freshman, helped straighten Seattle's ship following a 2-6 start by winning a season-high 3 straight ballgames at the event. Included was a 2-game sweep of Utah Valley, as Schmehr scored three runs in the series, then she turned a key double play in the 6th inning during a victory over St. Mary's.

Although Seattle lost to host Loyola Marymount in the finale, the freshman still collected two of the Hawks' six hits.

Seattle will join St. Mary's and Loyola Marymount in the new Pacific Coast Softball Conference in 2010.

Cal's Taylor Kelly
HONOLULU – Former Santana High standout TAYLOR KELLY is helping Cal remain in the NCAA national rankings. The Golden Bears (21-4) are ranked 9th nationally after sweeping all four games at the Chevron Spring Fling Tournament, hosted by the University of Hawai'i on Mar. 11-14.

Serving as the starting shortstop, Kelly has started every game but one, posting a solid .264 batting average. Included was one of three 1st-inning home runs slugged by the Bears against Wisconsin at the tournament, her second of the season. Cal also defeated Memphis, St. John's and the host Rainbow Wahine.
---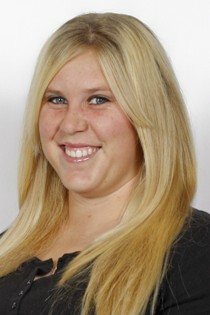 Cassidy Baggett

Frosh Baggett gains conference honor

© East County Sports.com
MARSHALL, Mo. (3-2-09) – In just her second week as a collegiate athlete, former West Hills High standout CASSIDY BAGGETT was named the Heart of America Conference athlete of the week for the period ending Sunday (Mar. 1) after leading Missouri Valley College to the championship of the Evangel University Early Bird Tournament.

Baggett, a freshman first baseman, batted a cool .714 in tournament victories over William Wood University, 9-5, and Rogers State, 4-3 in 8 innings. In the second game, the Vikings avenged a season-opening loss to the Hillcats in a battle of the two remaining undefeated teams in the tournament, as Baggett homered, then drove in the game-winning run in extra innings.

Baggett started the week with a power surge in a non-conference contest, pumping out a pair of home runs and accounting for all of her team's RBI in a 4-0 pasting of Ottawa University.

For the week, Baggett's hot hitting (7-for-10, 8 RBI, 1.700 slugging pct.) has lifted Missouri Valley's Vikings (7-5) to 5 straight victories after starting 2-5 out of the gate.

At West Hills, Baggett finished third among East County batters with a .457 average as a senior in 2008, gaining a first-team berth on the All-East County team.
---
Nick Spears
(SNU Courtesy Photos)
Spears finds the bull's-eye
© East County Sports.com
BETHANY, Okla. (2-25-09) – NICK SPEARS has made a lot of stops during his amateur baseball career.
Spears found firm footing at Poway High as a junior and senior, and finally locked in at Grossmont College last year as a sophomore. At present Spears, a junior shortstop, is tearing it up at Southern Nazarene University.
Spears is batting at a .600 clip (27-for-45) for the Crimson Storm, an NAIA team that boasts a 13-1 record. He was named Sooner Athletic Conference Player of the Week for Feb. 16-21, when he hit .667 (12-for-18) with 12 runs, two doubles, a triple, four home runs and 12 RBI.
---
Phi Slamma Jamma
© East County Sports.com
INDIANAPOLIS (2-10-09) — ARLIN TAYLOR, a 5-foot-9, 175-pound sophomore strong safety for the Willamette University Bearcats in Salem, Ore., has been selected to the 2008 All-Fraternity All-America Division II-III/NAIA football team.
A 2006 graduate of Steele Canyon High, Taylor is a member of Sigma Alpha Epsilon fraternity.
The selections were made the under the auspices of the North American Interfraternity Conference.
---
Jordan Franey
Franey lifts UCSB to 6th straight win
© East County Sports.com
SANTA BARBARA (1-15-09) — Former Santana High standout JORDAN FRANEY came off the bench to score 13 points Wednesday (Jan. 14), including a perfect 6-for-6 effort from the free throw line down the stretch, lifting UC Santa Barbara to a 67-61 victory over Portland State at the Thunderdome.
Franey, who equaled her season high, also grabbed four rebounds. The junior seems to be flourishing in a new role – and so have the Gauchos. Following a 3-6 start, UCSB (9-6) has captured six consecutive games while Franey's playing time continues to rise for the defending Big West Conference champions.
"There are certain benchmark games to see where you are, and I thought tonight was one of those times that I was able to sit back and watch our offense a little bit and realize `They're getting it, they're getting it,'" said UCSB head coach Lindsay Gottlieb.
Franey shot 3-for-5 from the floor, including a 3-point goal, as the Gauchos shot a season-high 47.9 percent. The history major now ranks fourth on the team in scoring, aiding by her 81.6 percent shooting from the foul line.
---
Heather Molzen
Molzen's defense gains win in Pac-10 home opener
© East County Sports.com
PULLMAN, Wash. (1-16-09) — Former El Capitan High standout HEATHER MOLZEN helped Washington State University capture its Pacific-10 Conference home opener Thursday (Jan. 15), limiting Oregon State center Tiffany Ducker to just 9 points in the Huskies' 65-52 victory over the Lady Beavers at Friel Court.
Molzen, a senior majoring in health and nutrition, has started in 41 of WSU's last 45 games over the past two seasons, becoming one of the Pac 10's top defenders. This season, she is averaging 8.0 points and a team-leading 5.8 rebounds per outing.
Molzen was a three-time All-East County first-team selection.
---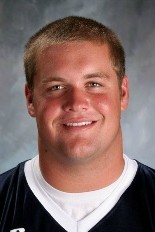 Matt Sutton
Sutton earns postseason honor
© East County Sports.com
DAVENPORT, Iowa (12-18-08) — Redshirt sophomore left tackle MATT SUTTON (West Hills HS) of St. Ambrose University has been named to Mid-States Football Association's All-Midwest League team.
The 6-foot-3, 315-pound Sutton, formerly of West Hills High, led an offensive line that helped SAU average 27.2 points and 380.7 yards of total offense per game this season.
St. Ambrose won its third straight Mid-States Football Association Midwest League title, and led the 2008 MWL selections with five first-team players. Included was wide receiver Michael Hayward, who was named the league's Player of the Year.

---
'First in the West' eliminated by D3 champs
© East County Sports.com
SALEM, Ore. (11-29-08) — Willamette University sophomore strong safety ARLIN TAYLOR (Steele Canyon High) registered a team-high 11 tackles Saturday (Nov. 29), but the Bearcats' perfect season ended in a 30-27 loss to Wisc.-Whitewater, the defending NCAA Division III champions.
Willamette (11-1), the top-ranked West region ballclub, scored 20 fourth-period points to rally yet fell short at McCulloch Stadium.

Stylin' in Salem

NCAA Playoffs
Division III

An interception
by Arlin Taylor
(Steele Canyon)
sets-up the go-ahead score in
an NCAA Div. III
playoff triumph
over Oxy, 48-33.

NCAA Playoffs
Division III

The defending
NCAA Division III
champs end the
Bearcats' season
by handing WU
(11-1) its lone
setback of 2008.
Arlin Taylor led
WU: 11 tackles.

Former Steele Canyon High standouts Arlin Taylor
(left), Luis Guerra and Scott Perlin now compete for
undefeated Willamette University (10-0) in Oregon.
The Bearcats host Occidental in their playoff opener.
(Photos courtesy of Willamette media relations)
'First in the West' is first in the West
© East County Sports.com
SALEM, Ore. (11-21-08) — Willamette University, the first college established in the western United States, is the top-ranked NCAA Division III school in the Western Region entering Saturday's (Nov. 21) opening-round playoff contest against Occidental College at McCulloch Stadium.
And the Bearcats, undefeated in the regular season at 10-0, have a boatload of East County talent on their roster, which also helped them capture the Northwest Conference crown and gain a No. 6 national ranking. Willamette is one position behind defending national champion Wisc.-Whitewater.
Among the locals succeeding in southern Oregon include a trio of Steele Canyon High products: sophomore guard LUIS GUERRA, sophomore defensive back ARLIN TAYLOR, and freshman running back SCOTT PERLIN,
Taylor, who plays at strong safety, was tabbed to the All-NWC first team, along with five other Bearcats defenders.
Taylor ranked fourth on the team during the regular season with 45 total tackles. He earned 21 unassisted tackles and was credited with 24 assists. He forced two fumbles and recovered three fumbles for the Bearcats. He also intercepted one pass and returned it 18 yards for a touchdown against Cal Lutheran in a 31-17 win on Sept. 13.
Taylor has not missed a game in his two seasons with Willamette.
Guerra made the All-NWC team as an honorable mention selection. His efforts have helped WU average 398.5 total yards per game, with at least 400 yards in six games, including each of the last five games. Guerra and the rest of the line also have allowed the Bearcats to complete 58.4 percent of their passes this fall.
Perlin played in just two games in his first season, yet did register a special teams tackle against Lewis & Clark.
---
Cougars help Willamette into D-3 national rankings
© East County Sports.com
SALEM, Ore. (9-25-08) – With a recent influx of East County talent, suddenly Willamette University is gaining a spot in the NCAA Division III football polls.
Fresh off a 31-23 upset of rival Southern Oregon , the Bearcats are rated 25th in the nation according to D3Football.com, while picking up several votes to rank among the honorable mention in the regular NCAA listings.
Willamette features a trio of Steele Canyon High products in sophomore strong safety ARLIN TAYLOR, sophomore offensive guard LUIS GUERRA, and freshman fullback SCOTT PERLIN.
Taylor finished fourth on the team in tackles against Southern Oregon, as Willamette scored 14 unanswered points in the fourth quarter to rally past the Raiders. Meanwhile, Guerra starts on the right side of the Bearcats' O-line, while Perlin is on special teams.
Willamette makes its final Southern California appearance this week, meeting University of La Verne at 1 p.m. Saturday (Sept. 27)..
---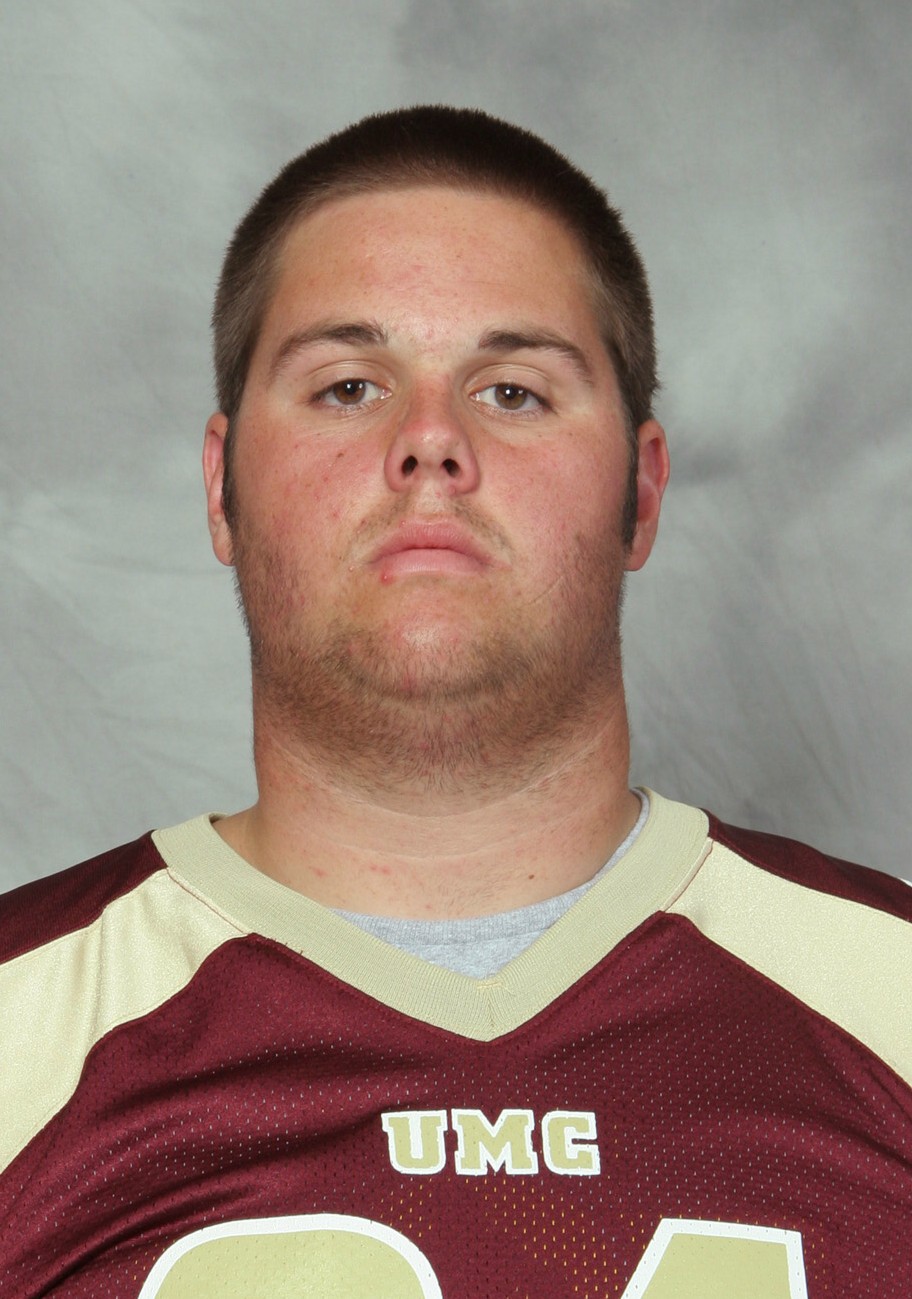 Jeff Schiller
(UMC file photo)
Schiller recognized for All-Conference Honors
© East County Sports.com
ST. PAUL, Minn. (11-12-08) — Freshman offensive lineman JEFF SCHILLER, a graduate of El Capitan High, has been recognition by Northern Sun Intercollegiate Conference for his play this season.
Schiller, a 6-foot-6, 300-pound center, earned NSIC North Division All-Conference honors as a member of the University of Minnesota-Crookston (2-9).
As a Vaqueros senior, Schiller – one of the top pass protectors in the Grossmont North League – was named to the All-GNL first team and to the All-East County second team in 2007.
Other East County players on the Golden Eagles roster include: OL Dominic LaRussa (West Hills), WRs Anthony Conti and Garrett Jarvis (El Capitan), and RB Ben Wilkins (El Capitan).
---
Aztecs quarterback Ryan Lindley (left);
Colorado State Rams at San Diego State Aztecs
(Slideshow by Tori Mills)
---
Can't tame this Tiger

© East County Sports.com
ARKADELPHIA, Ark. (10-10-08) — Former El Cajon Valley High-Grossmont College standout JEREMY YOUNG, now a multi-purpose junior receiver at Ouachita Baptist University, is making a major splash in the NCAA Division II Gulf South Conference.

The 5-foot-10, 190-pound junior leads the Tigers (3-3) in all-purpose running (155.5 ypg) and tops his team in kickoff returns (24.1 avg on 18 chances). To boot, he's Ouachita's No. 2 receiver (32-327 yards, two TDs). Young was a key member of the El Cajon Valley squad that reached the Division II section finals against Oceanside in 2005. He also helped the Griffins reach the SoCal semifinals as a freshman a year later.

Dale digs the Mines

© East County Sports.com
RAPID CITY, S.D. (10-10-08) — Steele Canyon alum JAMIE DALE, the 2007 Grossmont South League Offensive Player of the Year, has been the guiding light for the Hardrockers of the NAIA South Dakota College of Mines and Technology.

Dale leads the eight-team Dakota Athletic Conference in all-purpose running (178.4 ypg) and in scoring (76 points, 12 TDs, 4 PATs). A 5-foot-9, 165-pound freshman, Dale also heads the Hardrockers (4-1) in rushing (76-548, 10 TDs).

Dale earned DAC Player of the Week honors on Sept. 22 against Dakota State.
---
Lindley gains MWC weekly honors
© East County Sports.com
DENVER (9-30-08) – San Diego State quarterback RYAN LINDLEY (El Capitan), after setting several freshmen passing records, has been named Mountain West Conference player of the week. It is Lindley's first such citation.
Lindley established MWC and SDSU records for most passing yards (433) and touchdowns (four) by a freshman in a 45-17 triumph over Idaho. He is the first frosh to capture the award since 2006. His passing rating of 198.87 is the high among all qualifying frosh, ranking 18th overall.
The Aztecs (1-3) travel to Fort Worth, Texas, to meet TCU in their conference opener on Saturday. Kickoff is at 3 p.m. PT.
---
Lindley not blamed for embarrassing Aztecs loss

Pair of school frosh passing records not enough
to avoid last-second 29-26 failure to Cal Poly
© East County Sports.com
SAN DIEGO (8-31-08) — In his first official competitive action in 20 months, San Diego State red-shirt freshman RYAN LINDLEY did almost everything possible to carry the Aztecs to victory.
Lindley, an all-state performer for El Capitan in 2006, established a pair of school records for passing yardage and touchdowns by an SDSU quarterback in his freshman debut. However, Cal Poly bounced back on a 20-yard field goal by Andrew Gardner on the game's final play to secure another shocker over the Aztecs, 29-27, Saturday (Aug. 30) at Qualcomm Stadium.
The victory was the Mustangs' second over San Diego State in three seasons.
Following a slow start in the first quarter, Lindley settled in and tossed for records of 352 yards and three touchdowns. He completed 27-of-45 passes.
"I think I was just rushing a little bit in the first quarter," Lindley explained. "Probably at the end of the first quarter I felt like the whole offense was clicking. The (offensive) line was picking up stuff very well all game. I think that everybody just got in a groove. Then we kind of kicked it up. We just need to go that extra yard, that extra inch to get what we need in the next game."
Just think how well the former Vaqueros standout could've done with some assistance from his teammates. Lindley was intercepted twice, both times on tipped passes off the hands of his receivers. The Aztecs also dropped no less than a half-dozen passes.
Lindley, in his first collegiate appearance, refused to point fingers.
"Any one play could've turned this thing around and it obviously did for them unfortunately," said Lindley. "There were a couple of good plays where we would build momentum and build momentum, then all of the sudden we slipped up. It happens, but I feel extremely confident that we can turn it around next week."
Cal Poly led throughout by taking advance of five San Diego State turnovers. Meanwhile, the Aztecs defense was burned for 480 total yards.
Lindley led the comeback with TD tosses to Brand Sullivan (16 yards), Robert Wallace (30) and Vincent Brown (23), then he directed a 77-yard scoring drive to finally give the Aztecs the lead at 27-26 with 6:51 remaining on a 5-yard TD rush by Sullivan. SDSU failed on a 2-point conversion attempt to leave the door open for the Mustangs, who capped a 9-play, 63-yard drive with Gardner's second field goal of the contest at the gun.
"The silver lining in there was Ryan Lindley," said head coach CHUCK LONG. "He really threw the ball well after a rough start. He really came on and showed a lot."
Up next for San Diego State (0-1) is a nationally televised contest at Notre Dame on Sept. 6. The Aztecs return home to meet Idaho on Sept. 27.
---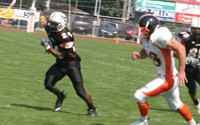 Grossmont HS alum Khalid Waters records his first collegiate TD on this 11-yard run to give Midland Lutheran an early 7-0 lead.
(Midland Lutheran courtesy photo)
DOUBLE-CLICK TO ENLARGE
Waters, Brown 'Get'r Done' for MLC
© East County Sports.com
FREMONT, Neb. (9-25-08) – Midland Lutheran College is off a fast start at 3-0 with the assistance of a pair of East County alums, gaining an NAIA national ranking.
Blue Collar football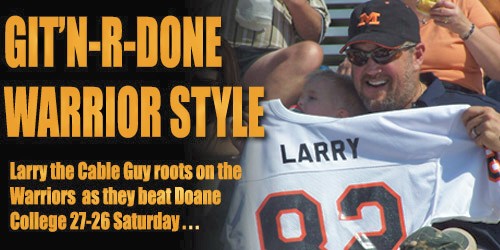 Midland Lutheran honored Larry the Cable Guy
with his own team jersey, then the Warriors beat Doane, 27-26, on a 2-point PAT with 1:06 left.
(Midland Lutheran College courtesy photo)
Aided by the efforts of running back KHALID WATERS (Grossmont HS) and safety BRANDON BROWN (Steele Canyon), the Warriors are ranked 23rd nationally after nipping Doane College (Neb.), 27-26, last Saturday. MLC scored a touchdown with 1:06 to play, then completed a 2-point conversion for the dramatic victory at Memorial Field.
Stand-up comedian Larry the Cable Guy was in attendance to make sure the Warriors "Get'r Done." Waters did by finishing the contest with 109 all-purpose yards, scoring the game's opening touchdown on an 11-yard rush. Meanwhile, Brown was the Warriors' second-leading tackler, which included a shared quarterback sack.
For their efforts, both freshmen are expected to gain their first starts of the season this Saturday, when Midland Lutheran, which is celebrating its 125th anniversary, travels to Sioux City, Iowa, to meet Briar Cliff University.
---
Ryan O'Sullivan chooses Aztecs over Giants
© East County Sports.com
EL CAJON (9-3-08) — When classes began at San Diego State University on Tuesday (Sept. 2), Aztecs baseball skipper Tony Gwynn was glad to see freshman RYAN O'SULLIVAN toting an arm-load of books.
O'Sullivan, a 10th round draft pick of the San Francisco Giants last June, turned down the professional team's offer to accept a baseball scholarship to SDSU.
"We put a number (desired signing bonus) out there at the beginning of the summer," O'Sullivan said. "The Giants finally made an offer close to what we wanted a day or so before the final signing date. But by then my feelings had changed."
O'Sullivan shunned the Giants and instead will play shortstop and occasionally pitch for the Aztecs for a minimum of the next three years.
"Shortstop is my first love," said O'Sullivan, who noted the Giants drafted him as a pitcher. "I want to get myself known as an everyday player. I want to work on getting stronger . . . perfecting my game. I'll be able to do that at SDSU."
O'Sullivan spent the majority of his summer playing wood bat baseball in the Northwoods League. He hammered five homers and logged 24 RBI in 146 at-bats.
"I don't regret my decision to choose college over pro ball at this time in my life," he said. "I feel in my heart that I made the right decision."
He'll look into his pro future some time before June 2012.
---
O'Sullivan enjoys banner night

Special to East County Sports.com
EAU CLAIRE, Wis. (8-4-08) — Valhalla High's RYAN O'SULLIVAN put together one of the best statistical lines of any Northwoods Collegiate League (NWL) player this summer in the Eau Claire Express' 19-0 destruction of the Madison Mallards on Sunday (Aug. 3).

It started with a three-run home run in the 1st inning, O'Sullivan's fourth consecutive game with a homer. He added three more hits, all doubles, in his next four at-bats to go with a walk in his other plate appearance. Overall, O'Sullivan finished 4-for-5 with six RBI and three runs scored.

O'Sullivan topped off the evening by tossing three innings and allowing just two hits while striking out three. O'Sullivan, a 10th round draft pick of the San Francisco Giants, is an incoming freshman to San Diego State University.
---
El Cap's Conti has crisp debut for Golden Eagles
Receiver joins four East County products at Minn.-Crookston
© East County Sports.com
MARSHALL, Minn. (9-2-08) — It was a less than auspicious debut for five East County football players, all of who have accepted football scholarships to the University of Minnesota–Crookston. On Saturday (Aug. 30), the Golden Eagles were crushed by host Southwest Minnesota State, 54-14, to open the season.
The lone bright spot for the team was provided by ANTHONY (A.J.) CONTI of El Capitan High, who reeled in six passes for 52 yards and kicked two conversions.
In addition to Conti, El Capitan grad JEFF SCHILLER started at center and West Hills product DOMINIC LaRUSSA started at left guard for the Golden Eagles. GARRETT JARVIS, a wide receiver/tight end out of El Capitan, and former Vaqueros running back BEN WILKINS are also on scholarship to Minnesota–Crookston but did not play in the opener.
---
Clinton Snyder on Bronko Nagurski watch list
Award Honors College Football's Top Defensive Player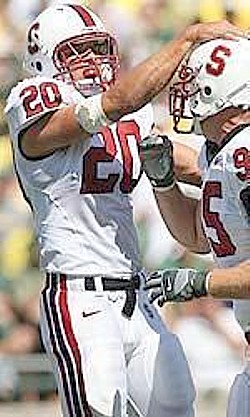 Clinton Snyder
(Stanford photos)

Special to East County Sports.com
STANFORD (7-7-08) – Former Monte Vista High standout and Stanford outside linebacker CLINTON SNYDER has been included on the watch list for the 2008 Bronko Nagurski Award, which goes to the best defensive player in college football. There are 88 candidates nationwide nominated for the award, which is sponsored by the Charlotte Touchdown Club.

The Football Writers Association of America All-America Committee selects the Bronko Nagurski Trophy winner from the association's 11-man All-America defensive team in November. The watch list was developed by the FWAA All-America committee with the help of schools and conferences.

Snyder, who earned second team All-Pac-10 Conference honors last season, ranks as Stanford's active career leader in tackles (179), sacks (10.0), fumbles forced (7) and is tied for first in fumbles recovered (3) and tackles for loss (18). He ranked among the Pac-10 leaders in virtually every defensive category in 2007, including fumbles forced, tackles for loss, fumble recoveries, sacks and tackles.

As a senior at Monte Vista, Snyder was the East County Sports.com Defensive Player of the Year in 2004. He was also a first-team tight end in the East County Sports.com selections.

The Bronko Nagurski Trophy has been presented since 1993 and is awarded in memory of the legendary Nagurski, a former All-America lineman at Minnesota in 1927-29 who went on to star for the Chicago Bears in the 1930s.
---
Stanford linebacker
Clinton Snyder
(Stanford Univ. photo)

In Thursday's (Aug. 28) NCAA opener, former Monte Vista standout CLINTON SNYDER, now a starting linebacker for Stanford, helped lead the Cardinal over visiting Oregon, 36-28, placing Stanford as the early leader in the Pacific 10.
Ex-Monarch Snyder, Stanford shock No. 1 USC

© East County Sports.com
LOS ANGELES (10-7-07) – It wasn't just another victory, it was a program maker for Stanford outside linebacker CLINTON SNYDER. The former Monte Vista High standout was among the leading tacklers for the Cardinal in Saturday's (Oct. 6) 24-23 shocker over top-ranked USC at L.A. Memorial Coliseum.

"It's more than a landmark. It's a great step for us that we need as a program to show people that we're not the old Stanford," said Snyder, one of three Cardinal defenders with 10 tackles. "I didn't know how it would feel. We haven't done this in a long time."

Under the leadership of former University of San Diego head coach JIM HARBAUGH, the rebuilding process seemed headed for a long, bumpy road following embarrassing Pac-10 Conference losses to UCLA (45-17), Oregon (55-31) and Arizona State (41-3) – all at home – earlier in the season.

Perhaps playing on the road is the ticket for the Cardinal, which snapped USC's 35-game home winning streak. Oh yeah, the last time the Trojans were toppled in the Coliseum was at the hands of Stanford in 2001. That was USC coach Pete Carroll's first year as the Trojans' head man.

"It's incredible. We came into this game with only a win against a WAC team ( San Jose State ), and we weren't performing like we knew we could," added the 6-foot-4, 230-pound Snyder, Stanford's top returning tackler from a year ago. "This game, we came out and ground it out, and performed the way the Stanford Cardinal needs to perform in the future."

The youthful Cardinal committed mistake-after-mistake, but switching to Tavita Pritchard at quarterback last week against Arizona State seemed to be the catalyst, as the offense took giants steps forward while Snyder & Co. held the line on defense.

"All the little mistakes we were making in the other games didn't happen," noted Snyder, a redshirt sophomore. "We got some good breaks on defense with all the turnovers. It's a game of turnovers. Whoever wins the turnover battle usually wins the game."

Snyder, the 2004 East County Defensive Player of the Year who set a Grossmont Conference record of 44 sacks, went on to say:

"We got those turnovers on defense and helped the offense out by giving the offense good field position, and they made good adjustments. They moved the ball down the field and scored some points for us, and we came out on top."

Snyder, who made 61 tackles for losses during his Monte Vista career, came through with several of those key plays. He forced a fumble which led to a turnover, then he registered one of three sacks on Trojans quarterback J.D. Booty late in the 4th quarter which led to Stanford getting the ball back for its game-winning drive.

The Cardinal offense rebounded with the game-winning touchdown in the final 2:50. Included was a 4th-down reception by Richard Sherman to the USC-9, then Pritchard found Mark Bradford on the left-side of the endzone with 49 seconds remaining for another 4th-down conversion.

"We said focus and finish, which is what we've been saying all year," Snyder said. "Focus and finish is a big thing for us. That's what we stress, finishing in the fourth quarter. We went out there and got a good stop on defense."

USC, ranked No. 1 in one major poll and No. 2 in the other, had one last chance, but Booty's bomb was intercepted by Bo McNally.

"Just to see Bo catch that ball and slide down there knowing that the game is over and we had won the game is just great," said Snyder, who now has 117 tackles in five games this season. "It's awesome; it's a dream. This is a great win for the program."
---
<< Back