PREP BASKETBALL
#3
BRIAJUNAE SHEPARD, Helix
The 5-foot-6 senior guard scored 29 points and dished 8 assists vs. Fontana Summit, and scored 10 points, including a trey and dished 5 assists vs. Monte Vista. Shepard has committed to Portland State University.
#4
COLE HENDERSON, Valhalla
The 6-foot-3, 180 pound junior forward scored 21 points and grabbed 12 rebounds in a Grossmont Valley League victory over Granite Hills on Friday (Feb. 23).
#24
LUIS SALGADO, Foothills Christian
The 6-foot-1, 175 pound junior guard nailed 21 points, including 3 treys to spark the No. 1 ranked Knights to a 76-52 Coastal League victory over La Jolla Country Day. Salgado was 3-for-3 from above the arc, grabbed 6 rebounds and dished 4 assists.
#4
RAELLEAH MOORE, Granite Hills
The 5-foot-9 junior power forward scored 20 points, including a 3-pointer, grabbed 15 rebounds and dished an assist in a losing effort to Bishop&rsquot;s.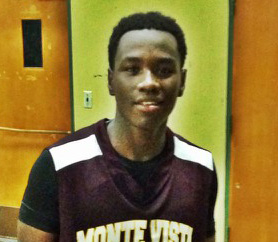 #20
DEVRON YOUNG, Monte Vista
The 5-foot-10, 178-pound senior guard scored 45 points, grabbed 8 rebounds and made 5 steals for the Monarchs over two games.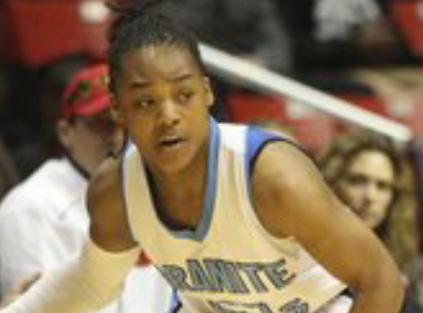 #3
DEAJANAE HARVEY, Granite Hills
The 5-foot-1 junior point guard rolled a rare triple-double against Valhalla with 20 points, 13 assists, 11 steals and 7 rebounds.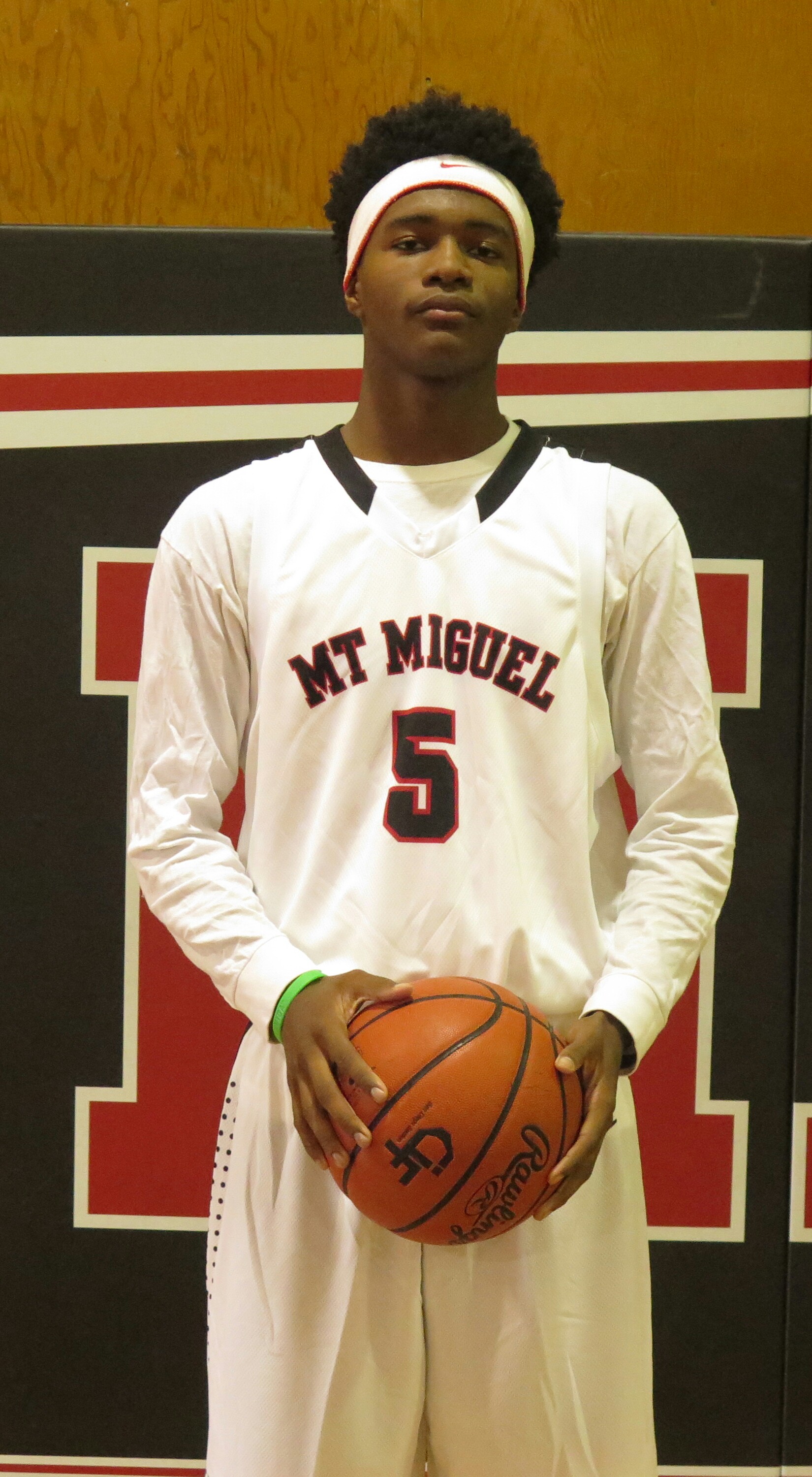 #5
DONNELL PAYNE, Mount Miguel
The 6-foot-4 senior guard scored 99 points and grabbed 30 rebounds in four games for the Matadors over the holiday tournaments.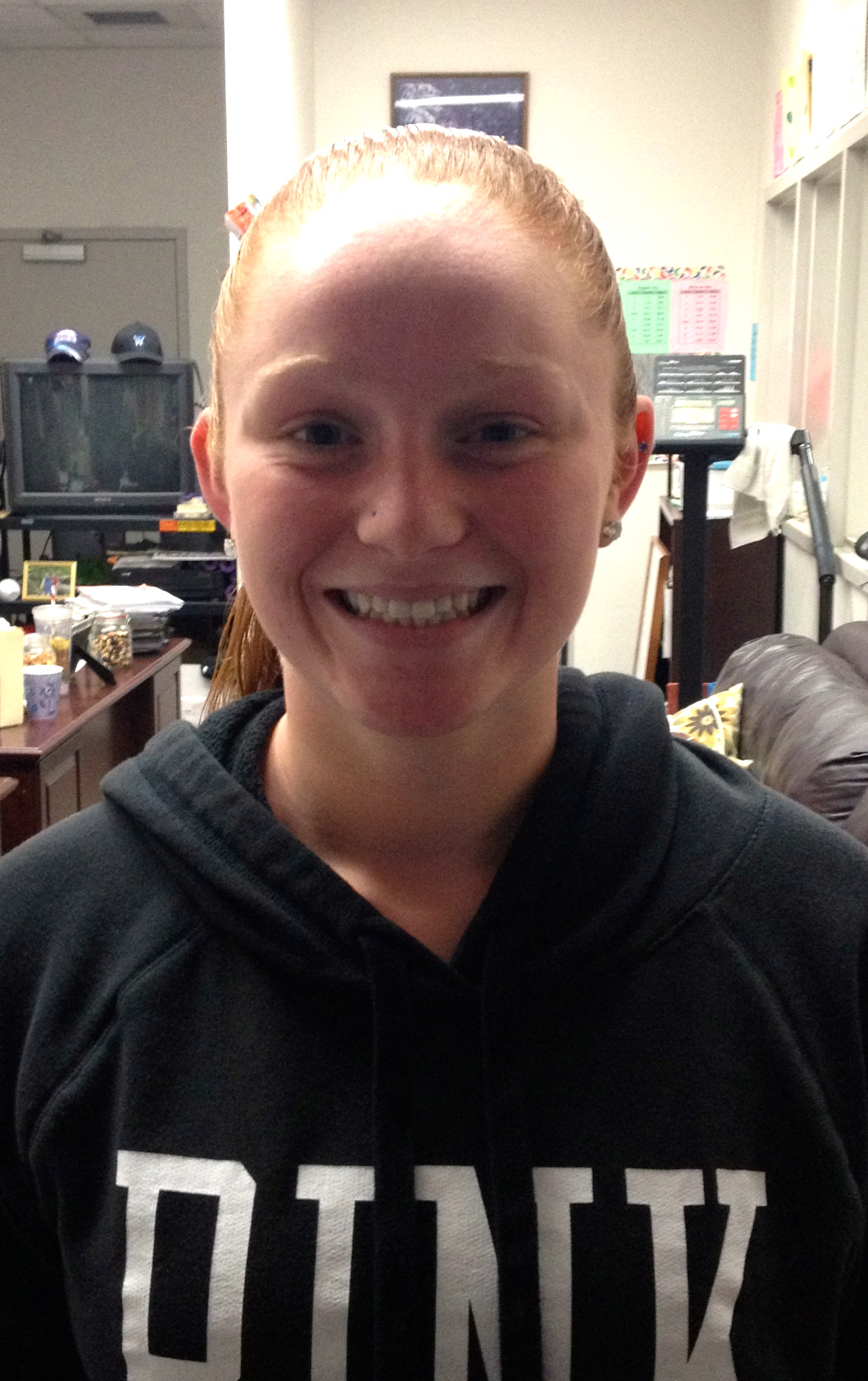 #4
BAILEY ALBERS, West Hills
The 5-foot-7 senior forward scored 58 points and reeled in 19 boards in four games for the evenly balanced Wolf Pack over the holiday tournaments.
#42
TOMMY RUTHERFORD, Grossmont
The 6-foot-10 junior poured in 31 points, grabbed 27 rebounds, blocked 15 shots and dished 2 assists in the Foothillers' victory over Oceanside.
#2
KAMREE HARRISON, Mount Miguel
The 5-foot-5 point guard scored 23 points, snagged 3 rebounds, made one assist and recorded 3 steals in the Matadors' victory over Olympian.
PREP FOOTBALL

Week 12 – SDCIF Rnd. 1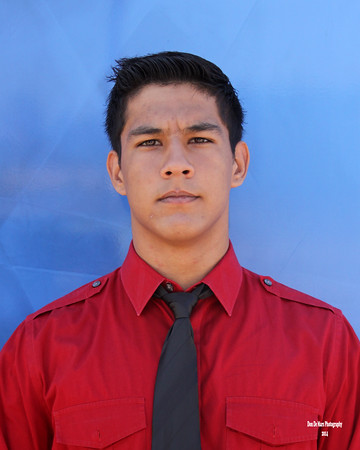 PHILLIP NASEH, Valhalla
The 6-foot-2, 209-pound quarterback finished 16-30-1 for 225 yards and a TD in a losing effort versus El Camino in the first round of the San Diego Section playoffs.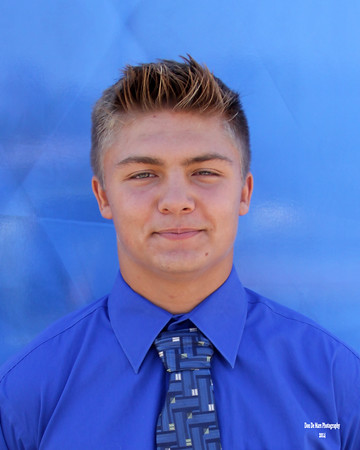 LOGAN BAKER, Valhalla
The 5-foot-11, 200-pound junior outside linebacker made 11 tackles, including 2 for loss, against El Camino in the first round of the San Diego Section playoffs. For the season to date Baker has 132 tackles to his credit.
WEEK 11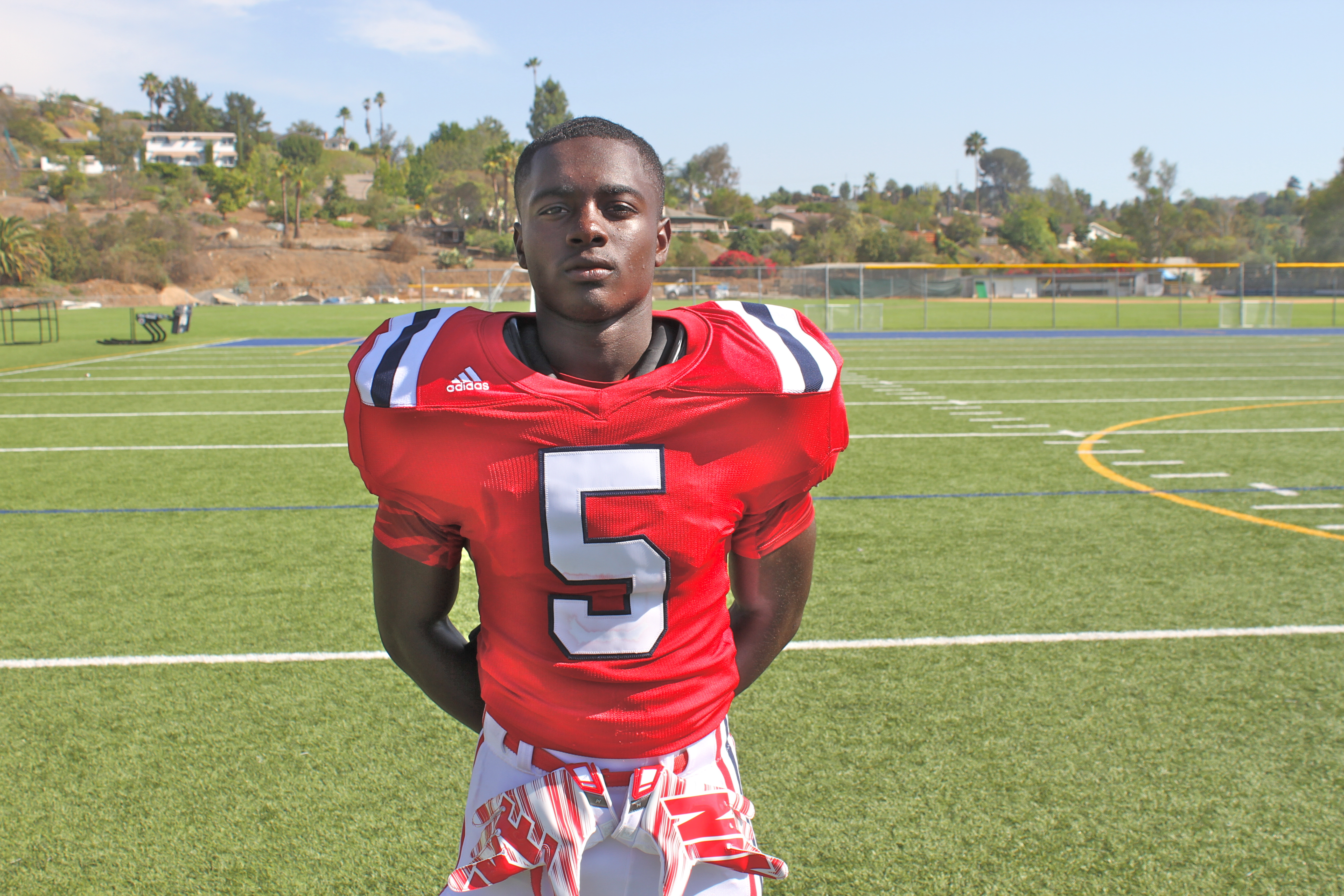 ADRIAN PETTY, Christian
Petty, a 5-foot-7, 153-pound junior running back, rushed for over 360 yards on just 17 carries as Christian won the Central League championship. He had an 80-yard touchdown run in the first quarter, a TD run of 65 yards midway through the second quarter, and added a 44-yard touchdown run in the third.


D.J. SMITH, El Capitan
The 6-foot, 225-pound senior running back-linebacker plowed in from 3 yards out in the fourth quarter to log the final winning score for the 10-0 Vaqueros as they defeated Helix and won the Grossmont Hills League championship.