SPONSORS
7005 Navajo Road
(619) 461-5757
---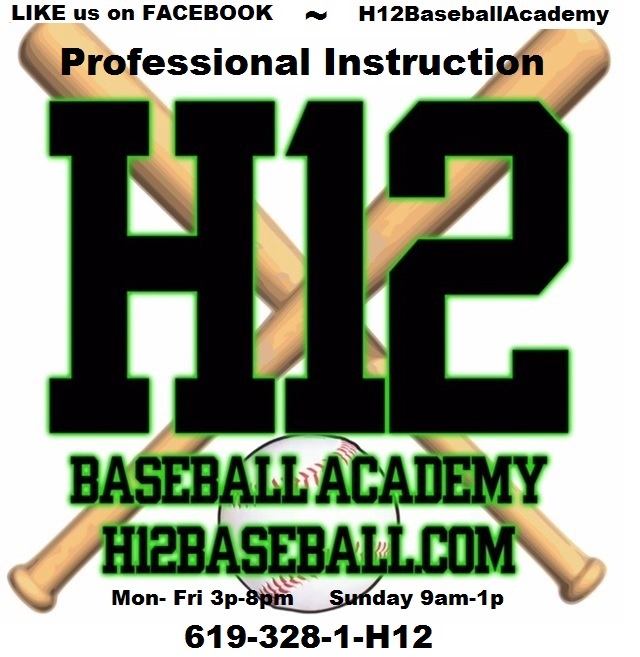 9314 Bond Ave.
El Cajon
619-328-1-H12
Monday-Friday 3-8pm
Sat-Sun : Teams by Appointment Only
Led by Scott Hopgood
---
San Diego Section CIF
---
Contact
East County Sports
---
To report scores, highlights, news stories and tips, schedules and announcements,
please call or text
(619) 300-9868
or
Use the Scorestream app on your iPhone or Android
---
---
15 Years
of Local Sports Coverage
Founded Feb. 1, 2000
SUPPORT EastCountySports.com
Contribute with PayPal to the continuing production of your favorite website, covering the athletic accomplishments of your friends, family and neighbors
OR
show your support with your company's ad

Display Advertising Rates for your company HERE
PREP BASEBALL
Competition in Esquibel family, as tough as on the field
By James McHugh
© East County Sports.com
RANCHO SAN DIEGO (3-31-15) — Steele Canyon freshman first baseman JOSH ESQUIBEL has the type of frame any head coach would love to work with, 6-foot-1, 170 pounds with a left-handed stick at the plate.
Over the last several games, Esquibel has been putting that frame to work at the dish, hitting at a .571 clip for the season with 4 RBI's in his last outing against West Hills, a game the Cougars won 15-3. Esquibel credits the comfort of his new bat for his hot start, "I got a new bat at the beginning of the season, and since then I've just felt really comfortable at the plate," he said.
Heading into the Premier Division of the Lion's Tournament this week, Esquibel will have an opportunity to let his talents shine on a stage that has seen the likes of several MLB stars such as Adrian Gonzalez, J.J. Hardy, Mark Prior and STEVEN STRASBURG (West Hills) pass through over the decades.
Steele Canyon head coach DAN NERAT sees the upside in the talent Esquibel has already put on display during the early half of his freshman campaign.
"You don't see kids like him come around all that often," Nerat said. "He's quiet, but very coachable, very manageable."
With baseball minds taking note of Esquibel's performance, there are a few things his coach would like to see remain a focus moving forward.
"I just want to see him stay grounded, as attention comes his way, stay grounded and perform in the classroom," Nerat stated. "I always remind these guys they are students first."
Coach Nerat's words of wisdom are a calming reality check in a day when student athletes are often reaped with praise for their on-field success, yet left to their own devices in the classroom. At the high school level, many factors can play into an athlete's success in both aspects – coaches, family and community among them.
In terms of family, Esquibel has no shortage of athletes to look to for motivation. Josh's father PAUL was a record-breaking running back at Valhalla, while sister IRENE heads up the Steele Canyon girls wresting program that just landed five members on the all section first team to close out the 2014-2015 season.
Family can provide great motivation for players, but living in the shadow of successful kin has the ability to work in other ways as well. "I guess I feel a little bit of pressure," Esquibel stated when asked about playing into the family line of athletes. "I want to do better than they did, and my sister went to State so I want to go further than that."
What "further than that" means to the young Esquibel is a possible dream of playing in the big leagues one day. "I'd like to get drafted right out of high school, but whatever the best route is, that's where I'd like to end up," he said.
If Esquibel continues to grow and hit in the same manner in which he started the season, the attention, the offers and the accomplishments will come, but for now, Esquibel will focus on getting through his first season of high school ball.
PREP SOFTBALL
Scherburne with the power for Christian
By Adam Paul
© East County Sports.com
EL CAJON (4-1-15) — In a game between neighbors as both schools are not that far from each other, the Christian Patriots hosted the Granite Hills Eagles in Jaguar Classic action Tuesday (Mar. 31) and pulled off what many would consider an upset of sorts 7-3.
The Eagles got on the board first thanks to KAREN CREECH leading off by reaching on an error, she would be moved over to third on the double by KAILA DEWITT. The next batter KYLER HALLE brought home Creech on a sacrifice fly to left to make it 1-0. The Patriots would eventually get out of the jam.
Facing the early deficit the Patriots looked to get things going and they did as SILENT RAIN ESPINOZA was able to reach on an error. She would later come around to score on the single by GABBY GRABOWSKI. So after one inning the scored was all tied.
In the bottom of the second inning ALEXA HENDERSON was able to draw the one out walk, ELLE LINBLAD singled moving Henderson to second. ASHLEY CARTER grounded out. Now with the two outs in the inning the Eagles looked to get out the inning without any damage done but unfortunately that didn't occur.
Silent Rain Espinoza was able to draw the two out base on balls, giving the Patriots the bases loaded and an opportunity. Up came ANNA SCHERBURNE looking to do something and that was exactly what she did as she took the 3-1 pitch and jacked it over the fence for a grand slam homerun to give the Patriots a 5-2 lead.
PREP BASKETBALL
2015 East County Sports.com Senior All-Star Boys game
Ali shows final trick in 2015 East County Sports.com Senior All-Star game
By James McHugh
© East County Sports.com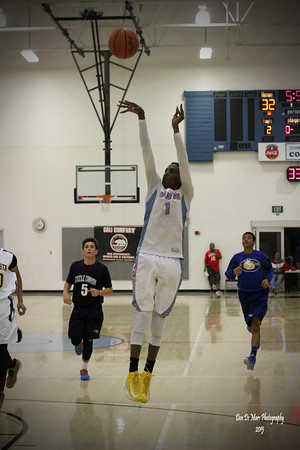 Ibrahim Ali shooting.
Photo courtesy of Don DeMars.
RANCHO SAN DIEGO (3-28-15) — IBRAHIM ALI had one final trick up his sleeve as he closed the door on his high school days on the court, an all-star game MVP. Ali picked up the game honors after his 33 point performance on Friday night (Mar. 27) propelled the East County East team over the West 104-102 in overtime. RICARDO BARAJAS picked up the game MVP honor for the West which was much more balanced on the stat sheet, finishing with 23 points, 11 rebounds.
In overtime Ali drove the lane and drew a foul with seven seconds to play (not an easy thing to do in an all-star game), then coolly sank both free throws. Steele Canyon's AARON PISIONA was not awarded the same gratitude at the other end of the floor, fighting through a slew of tough contact before a game tying effort fell just short. Pisiona was a consistent staple on the boards throughout the night for the West and a late consideration for game MVP on the West side, finishing with 12 rebounds.
Head Coach MARTY ELLIS of El Cajon Valley captained the East victory and managed one final win out of most of his graduating seniors. Monte Vista's DEVRON YOUNG dazzled with his quickness and poured home 19 points for the West while DONNELL PAYNE of Mount Miguel and TARIQ TILLMAN of Steele Canyon helped the West maintain the lead for most of the game. Payne scored 14 points while grabbing 12 rebounds and Tillman scored 17, including the game's first seven points while representing the Cougars. Valhalla's JAKE BASSETTE and JACOB HAMMETT took the floor as members of the same team with their league rival Braves, one of the greatest aspects of the all-star experience. The Norsemen were tough on the boards as usual, but Hammett's three point shooting thrust him into the spotlight.
2015 East County Sports.com Senior All-Star Girls game
Harvey and Branch both shine in 2015 East County Sports.com Senior All-Star game
By James McHugh
© East County Sports.com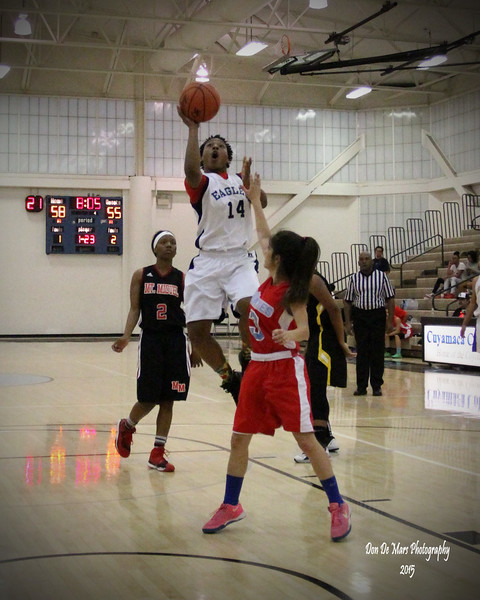 Deajanae Harvey with a shot.
Photo courtesy of Don DeMars.

RANCHO SAN DIEGO (3-28-15) — DEAJANAE HARVEY and ZARIA BRANCH both earned first team All San Diego Section CIF honors earlier this week. On Friday night (Mar. 27) the two retired to opposite sides of the floor but once again shared in reaping accolades of success. Harvey and Branch were named game MVP's in the 2015 East County Senior All-Star Game.

Harvey and the West all-stars came out on top 78-76, with Harvey leading the charge for the West, finishing with 29 points, 16 rebounds and nine assists. Branch was right in step, collecting 12 rebounds while pouring in a game high 31 points and also finishing runner up in the three point contest to Helix's SHIRAH HANCOCK. Hancock and Branch eat hit 10 three pointers in the first round of the contest, then Hancock finished off her performance with a 7-5 advantage in the championship round.

BRIAJUNAE SHEPARD scored 21 on the night for the West in their victory. KAMREE HARRISON of Mount Miguel also had 21 to go along with five assists and six rebounds. NASHEA LAMPKIN had a solid effort for the West, representing El Cajon Valley with 11 rebounds, an assist and one bucket on the night. For some this was the final time taking the court in uniform, however a number of the senior participants will be moving on to play at the college level. Among them, Branch is headed to Fresno State in the fall.
PREP FOOTBALL
IN THE COMMUNITY
| Tweets by @ECSportsDotCom | |
| --- | --- |
GROSSMONT COLLEGE
BASEBALL
Griffins snap losing skid
By Chris Davis
© East County Sports.com
HEMET (4-1-15) — The Griffins and Eagles of Mt. San Jacinto decided to have batting practice during the game on Tuesday (Mar. 31) as both teams had in excess of 10 hits. Grossmont came out on top in the Pacific Coast Athletic Conference game 9-8 to move a step closer to .500 in conference play.
Things certainly didn't start out on a good foot as the Eagles (9-16, 7-6 PCAC) plated five runs on five hits in the bottom of the first.
Grossmont (12-13, 6-7) did the ol "whatever you can do, I can do better" routine as they plated six runs.
KEITH KRUGER (1-4, run scored) started things out with a single. ROMELLO CARBUCCIA (3-5, 2 runs scored) pushed him over to third on a single. MATT KIRK (0-2, run scored, RBI) reached on an error, one of four that the Eagles would commit on the day, to bring Kruger home and push Carbuccia over to third. Kirk scooted to second on a wild pitch. JUSTIN MITCHELL (2-5, run scored, RBI) had a productive groundout that allowed Carbuccia to score and Kirk to third. DJ LEWIS (0-5, run scored) reached on an error that allowed Kirk to touch home. BRADY GROESBECK (2-5, 2 runs scored, RBI) doubled to left allowing Lewis to score. DIEGO REYNOSO (3-4, run scored, RBI) thought that Groesbeck's double was such a beautiful hit, he did the same thing bringing in Groesbeck. After a flyout and a wild pitch the pit Reynoso on third, Mt. San Jacinto's pitch uncorked a 58-foot curveball allowing Reynoso to walk home on a wild pitch that got all the way to the backstop.
SOFTBALL
Playoffs still a possibility after win over Mesa
By Chris Davis
© East County Sports.com
KEARNY MESA (3-26-15) — The Grossmont College Griffins bounced back nicely and defeated second place San Diego Mesa by a 6-2 score in a Pacific Coast Athletic Conference matchup on Wednesday (Mar. 25).
KAYLA BROWNING (3-4) lead the Griffin (12-14-1, 7-5 PCAC) offense as they have now clawed to within a game of Mesa (12-12, 8-4 PCAC) for second place with seven conference games remaining.
NICOLE BALINGER got the start against the Olympians and had a good first frame before allowing a run in the second, before registering her first college save.
AMANDA "AJ" WYGANT took over in the third inning. Wygant had a nice outing going three-plus innings for the win.
Meanwhile, while Balinger and Wygant were doing their thing in the circle, so was Mesa's pitcher.
Grossmont started out the game going 0-12 through the first four innings. The Griffins finally got in the second column on the scoreboard in the fifth with a pair of hits.
FOOTBALL
MEN'S BASKETBALL
ALUMNI — EAST COUNTY ATHLETES
NCAA DIVISION I SOFTBALL
Bauer goes record deep
Photo courtesy of
SDSU Athletics/
goaztecs.com
© East County Sports.com
BOISE (3-30-15) — LORENA (KLOPP) BAUER set a San Diego State single game record with three home runs and seven RBI to lift the Aztecs softball team to a 16-2 five inning rout of Boise State Saturday (Mar. 28) in Idaho.
A graduate of Steele Canyon High School, Bauer, a pitcher-first baseman, went 4 for 4 at the plate with three runs. She is batting at a .400 clip and has 10 homers and 38 RBI this season. She has 51 career home runs in 185 games.
Her second inning home run was her second grand slam of the season.
NCAA DIVISION I WOMEN'S BASKETBALL
Cole in NCAA Big Dance
© East County Sports.com
NORTHRIDGE (3-30-15) — Former West Hills High girls basketball standout EMILY COLE, now a sophomore at Cal State Northridge, is the 6th man on a team with five senior starters.
She played for the second year in a row in the NCAA tournament. CSUN was a 13 seed and played 4th seed Stanford. The CSUN Matadors lost 73-60 but led by one point at the half.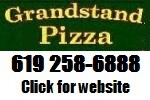 Get Free Pizza On Your Birthday!

2014 EAST COUNTY
ATHLETES
OF THE WEEK
PREP SOFTBALL/BASEBALL
JOSH ESQUIBEL, Steele Canyon
The freshman first baseman began the season with 15 hits in 26 at-bats (.577) in three games as the Cougars averaged 12 runs a game in a 3-game sweep during the Bill Dickens Grossmont Conference Tournament.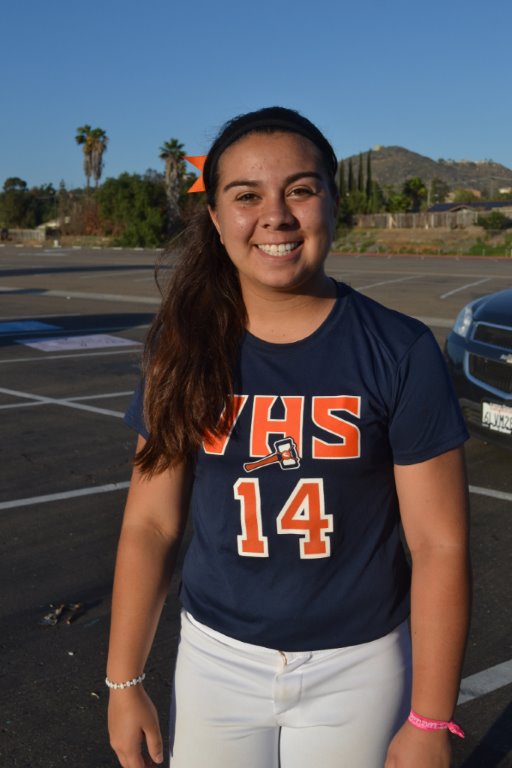 VICTORIA VILLEGAS, Valhalla
Against Helix in the Bucs Classic, the freshman went 4 for 4 with four runs, a triple, two home runs and six RBI.
BRYCE JURRIES, Christian
The 6-foot, 170-pound right-handed pitcher twirled 2 shutouts in leading the Patriots to three straight wins and the championship of the Aztec/Foothiller Tournament. In 14 innings he allowed only 8 hits and 2 walks. He struck out 6.
KENDRA BUCKLEY, Steele Canyon
The senior went 10-for-16 (.625 average) with 5 runs, 3 triples, 2 home runs, a double and 5 RBI in four softball games last week, two of which the Cougars won and two of which they lost.
KENDALL MARINESI, West Hills
The Wolf Pack junior infielder went 3 for 4 with four RBI in the Silver Bracket semifinal of the Cougar Classic as West Hills defeated Hilltop 10-0. In other games this week she hit a double and scored two runs.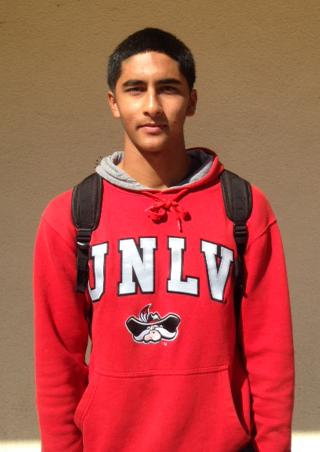 JAKE CASTILLO, Mount Miguel
The 5-foot-10, 160-pound senior infielder-pitcher batted .533 (8 for 15) as the Matadors streaked to a 3-0 start to begin the season. Included in Castillo's totals were six RBI and five Runs in the sweep. He was 3 for 5 with five RBI for the Matadors against Mission Bay. He also posted one victory on the hill against SD-Southwest.
For previous 2014 Football winners, click here
For previous 2014-15 Basketball winners, click here
LOCAL PROFESSIONAL TEAMS
SOCKERS