SPONSORS
7005 Navajo Road
(619) 461-5757
---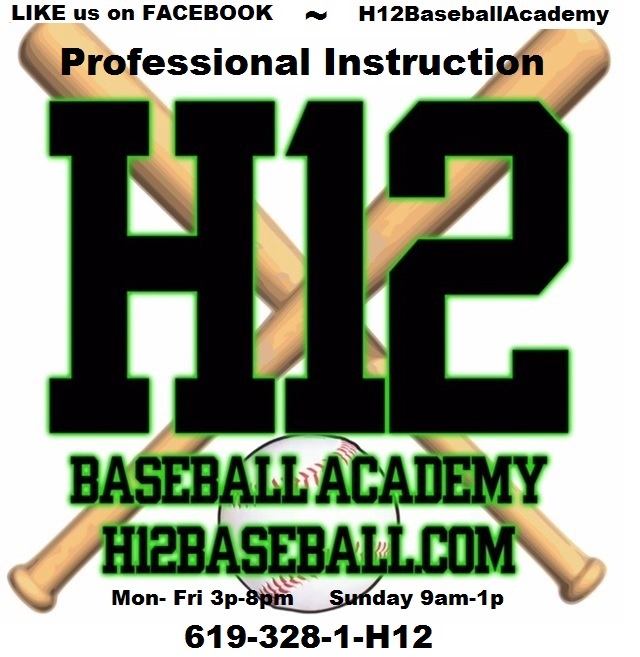 9314 Bond Ave.
El Cajon
619-328-1-H12
Monday-Friday 3-8pm
Sat-Sun : Teams by Appointment Only
Led by Scott Hopgood
---
San Diego Section CIF
---
Contact
East County Sports
---
To report scores, highlights, news stories and tips, schedules and announcements,
please call or text
(619) 300-9868
or
Use the Scorestream app on your iPhone or Android
---
---
15 Years
of Local Sports Coverage
Founded Feb. 1, 2000
SUPPORT EastCountySports.com
Contribute with PayPal to the continuing production of your favorite website, covering the athletic accomplishments of your friends, family and neighbors
OR
show your support with your company's ad

Display Advertising Rates for your company HERE
PREP BASKETBALL
2015 East County Sports.com Senior All-Star Boys game
Ali shows final trick in 2015 East County Sports.com Senior All-Star game
By James McHugh
© East County Sports.com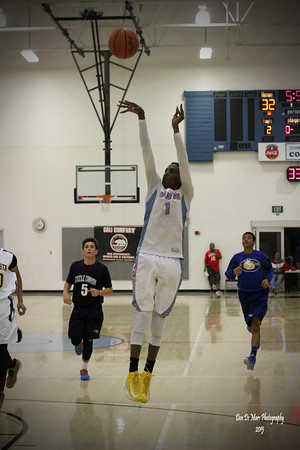 Ibrahim Ali shooting.
Photo courtesy of Don DeMars.
RANCHO SAN DIEGO (3-28-15) — IBRAHIM ALI had one final trick up his sleeve as he closed the door on his high school days on the court, an all-star game MVP. Ali picked up the game honors after his 33 point performance on Friday night (Mar. 27) propelled the East County East team over the West 104-102 in overtime. RICARDO BARAJAS picked up the game MVP honor for the West which was much more balanced on the stat sheet, finishing with 23 points, 11 rebounds.
In overtime Ali drove the lane and drew a foul with seven seconds to play (not an easy thing to do in an all-star game), then coolly sank both free throws. Steele Canyon's AARON PISIONA was not awarded the same gratitude at the other end of the floor, fighting through a slew of tough contact before a game tying effort fell just short. Pisiona was a consistent staple on the boards throughout the night for the West and a late consideration for game MVP on the West side, finishing with 12 rebounds.
Head Coach MARTY ELLIS of El Cajon Valley captained the East victory and managed one final win out of most of his graduating seniors. Monte Vista's DEVRON YOUNG dazzled with his quickness and poured home 19 points for the West while DONNELL PAYNE of Mount Miguel and TARIQ TILLMAN of Steele Canyon helped the West maintain the lead for most of the game. Payne scored 14 points while grabbing 12 rebounds and Tillman scored 17, including the game's first seven points while representing the Cougars. Valhalla's JAKE BASSETTE and JACOB HAMMETT took the floor as members of the same team with their league rival Braves, one of the greatest aspects of the all-star experience. The Norsemen were tough on the boards as usual, but Hammett's three point shooting thrust him into the spotlight.
2015 East County Sports.com Senior All-Star Girls game
Harvey and Branch both shine in 2015 East County Sports.com Senior All-Star game
By James McHugh
© East County Sports.com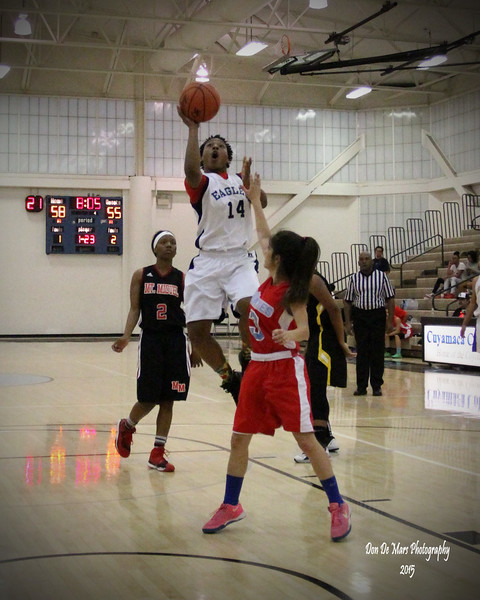 Deajanae Harvey with a shot.
Photo courtesy of Don DeMars.

RANCHO SAN DIEGO (3-28-15) — DEAJANAE HARVEY and ZARIA BRANCH both earned first team All San Diego Section CIF honors earlier this week. On Friday night (Mar. 27) the two retired to opposite sides of the floor but once again shared in reaping accolades of success. Harvey and Branch were named game MVP's in the 2015 East County Senior All-Star Game.

Harvey and the West all-stars came out on top 78-76, with Harvey leading the charge for the West, finishing with 29 points, 16 rebounds and nine assists. Branch was right in step, collecting 12 rebounds while pouring in a game high 31 points and also finishing runner up in the three point contest to Helix's SHIRAH HANCOCK. Hancock and Branch eat hit 10 three pointers in the first round of the contest, then Hancock finished off her performance with a 7-5 advantage in the championship round.

BRIAJUNAE SHEPARD scored 21 on the night for the West in their victory. KAMREE HARRISON of Mount Miguel also had 21 to go along with five assists and six rebounds. NASHEA LAMPKIN had a solid effort for the West, representing El Cajon Valley with 11 rebounds, an assist and one bucket on the night. For some this was the final time taking the court in uniform, however a number of the senior participants will be moving on to play at the college level. Among them, Branch is headed to Fresno State in the fall.
PREP BASEBALL
Esquibel paces Steele Canyon in win
By Bill Dickens
© East County Sports.com
SANTEE (3-28-15) — JOSH ESQUIBEL went 4 for 4 with four RBI and three runs scored Friday (Mar. 27) as Steele Canyon hammered West Hills 15-3 in the Bill Dickens Grossmont Conference Tournament.
Steele Canyon (3-4) has won three games in a row and has scored 36 runs in the process. In addition to Esquibel, who is wielding a hot bat, the Cougars' TANNER LOGAN laced two hits and drove in three runs. SERGIO ALCAREZ came off the bench to go 2 for 3 with a pair of doubles and three RBI.
Steele Canyon broke the game open with seven runs in the fifth inning. The Cougars' hit parade also included ZACH HART, who was 4 for 4.
PREP SOFTBALL
Poole conquers Francis Parker
By Adam Paul
© East County Sports.com
SAN DIEGO (3-28-15) — The Serra Conquistadors looked to continue their winning ways as they took on Francis Parker in the Bucs Classic on Friday (Mar. 27).
Serra was able to lead early on and not look back as their offense just ran over the Lancers in the 13-3 victory. Francis Parker started the game with a leadoff triple and scored on a single but that didn't deter the Conquistadors as they answered with two runs in the bottom of the first inning. DARBY TIBBITS led off with a single and would advance on the single by AMBER WOZNIAK, Tibbits would be out at third on a ground ball by ASHLEY BLAKELY but that would advance Wozniak to second base. Both Wozniak and Blakely would eventually score to lead 2-1.
In the bottom of the second inning LILY CANFIELD led things off and reached on an error, JORDYNN BARTOLOME came in as a courtesy runner for Canfield. She would eventually score, as well as VIVIAN TOMOVICH and KYLIE BARTOLOME. After two innings the Conquistadors led 5-1.
The Conquistadors were able to do the most damage in the bottom of the fourth as they posted five more runs to lead 10-3. Thanks to four base hits and a Lancer miscue the score became lopsided. Wozniak, TAYLOR CURLEY, TARYN JELLISON, Tomovich and Kylie Bartolome all crossed the plate to score. Serra would add three more runs in the bottom of the fifth to round out their scoring.
PREP FOOTBALL
IN THE COMMUNITY
| Tweets by @ECSportsDotCom | |
| --- | --- |
GROSSMONT COLLEGE
BASEBALL
Griffins singing The Beatles
By Chris Davis
© East County Sports.com
EL CAJON (3-29-15) — The Beatles had a hit in 1964 by the name of "A Hard Day's Night," that is exactly how one could explain Saturday's (Mar. 28) game against Southwestern for Grossmont as they dropped the series finale 10-4 at Noel Mickelsen Field.
JORGE GARCIA (3-5) lead the Griffin hit parade against Southwestern (19-6, 11-4 Pacific Coast Athletic Conference) pitching. As a squad, Grossmont (11-13, 5-7 PCAC) had seven hits. The Griffins got five free passes and one fielder's choice for a total of 13 baserunners. Nine of which were left on base. Southwestern on the other hand registered 15 baserunners, all on base hits.
CRAIG GRUBBE (4-2) got tagged with the loss. Grubbe went a pair of innings allowing four hits, five runs (four earned), one strikeout and allowed a first inning three-run homer.
SOFTBALL
Playoffs still a possibility after win over Mesa
By Chris Davis
© East County Sports.com
KEARNY MESA (3-26-15) — The Grossmont College Griffins bounced back nicely and defeated second place San Diego Mesa by a 6-2 score in a Pacific Coast Athletic Conference matchup on Wednesday (Mar. 25).
KAYLA BROWNING (3-4) lead the Griffin (12-14-1, 7-5 PCAC) offense as they have now clawed to within a game of Mesa (12-12, 8-4 PCAC) for second place with seven conference games remaining.
NICOLE BALINGER got the start against the Olympians and had a good first frame before allowing a run in the second, before registering her first college save.
AMANDA "AJ" WYGANT took over in the third inning. Wygant had a nice outing going three-plus innings for the win.
Meanwhile, while Balinger and Wygant were doing their thing in the circle, so was Mesa's pitcher.
Grossmont started out the game going 0-12 through the first four innings. The Griffins finally got in the second column on the scoreboard in the fifth with a pair of hits.
FOOTBALL
MEN'S BASKETBALL
ALUMNI — EAST COUNTY ATHLETES
NCAA DIVISION II BASKETBALL
Ogden goes back-to-back
By Chris Davis
© East County Sports.com
SAINT GEORGE, UT (3-5-15) — Former Grossmont College Griffin forward MARK OGDEN, JR. captured his second consecutive conference championship on Saturday (Feb. 28).
Image courtesy of Dixie State University
Last year (2013-14) Ogden help lead the Griffins to the Pacific Coast Athletic Conference Northern division title. And in his first season at the NCAA Division II level, he captures another title, this time the Pacific West Conference's title (Co-title with Azusa Pacific) and the top seed in the upcoming PacWest Tournament.
Ogden started all 26 games that he appeared in this season. He averaged 27 minutes per contest while hitting on 51.6 percent of his 190 shots. He averaged 10.7 points and seven rebounds per contest for the Red Storm.
Dixie State will face BYU-Hawai'i in the semi-finals tonight (March 6). If Dixie passes that test, they will probably face Azusa Pacific who is led by TROY LEAF from Foothills Christian.
Tournament finals are Saturday (Mar. 7) at 4:15 p.m. at Concordia University in Irvine.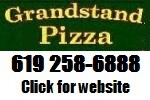 Get Free Pizza On Your Birthday!

2014 EAST COUNTY
ATHLETES
OF THE WEEK
PREP SOFTBALL/BASEBALL
BRYCE JURRIES, Christian
The 6-foot, 170-pound right-handed pitcher twirled 2 shutouts in leading the Patriots to three straight wins and the championship of the Aztec/Foothiller Tournament. In 14 innings he allowed only 8 hits and 2 walks. He struck out 6.
KENDRA BUCKLEY, Steele Canyon

The senior went 10-for-16 (.625 average) with 5 runs, 3 triples, 2 home runs, a double and 5 RBI in four softball games last week, two of which the Cougars won and two of which they lost.
KENDALL MARINESI, West Hills
The Wolf Pack junior infielder went 3 for 4 with four RBI in the Silver Bracket semifinal of the Cougar Classic as West Hills defeated Hilltop 10-0. In other games this week she hit a double and scored two runs.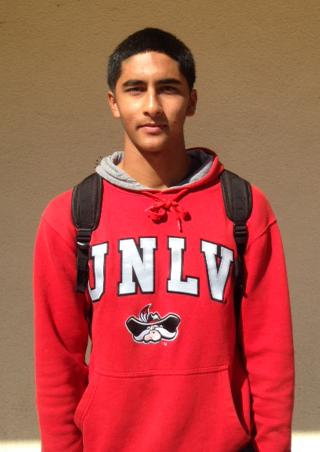 JAKE CASTILLO, Mount Miguel
The 5-foot-10, 160-pound senior infielder-pitcher batted .533 (8 for 15) as the Matadors streaked to a 3-0 start to begin the season. Included in Castillo's totals were six RBI and five Runs in the sweep. He was 3 for 5 with five RBI for the Matadors against Mission Bay. He also posted one victory on the hill against SD-Southwest.
For previous 2014-15 winners, click here
LOCAL PROFESSIONAL TEAMS
SOCKERS